Honing Machine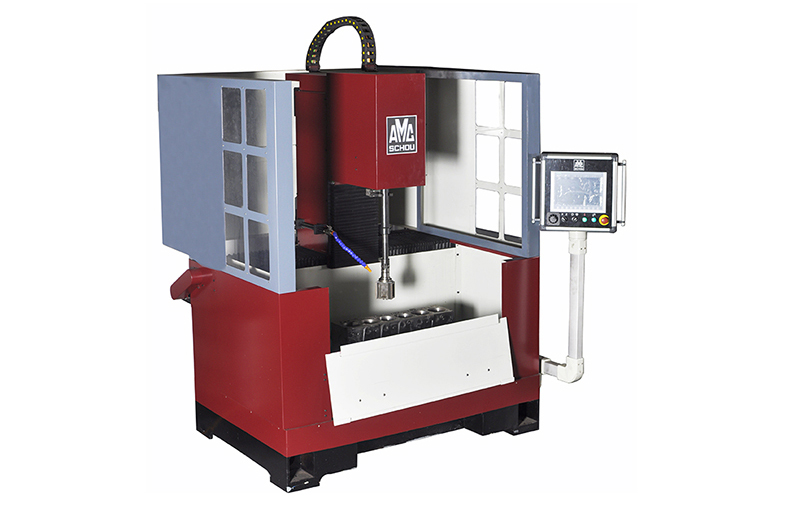 TECHNICAL SPECIFICATIONS

H 260 A

Max honing diameter * bigger diameter available on request

mm
inch

60
10.22

Min. honing diameter

mm
inch

25
0.98

Max. honing stroke

mm
inch

508
20

Min. honing stroke

mm
inch

50
1.97

Max. distance table to honing spindle nose

mm
inch

950
37.4

Max. distance from spindle centre to cloumn

mm
inch

430
16.9

Max. cross movement of honing box

mm
inch

130
5.1

Table surface

mm
inch

1450x450
57x17.7

Max. table traverse

mm
inch

1500
59

Infinitely variable spindle rotation

rpm

32-315

Infinitely variable reciprocating spindle speed

m/min
ft/min

5-20
16.4-65.6

Max. spindle torque

Nm
ft lbf

82.5
60.9

Maximum hydraulic pressure

bar
psi

120
1740

Motors

Electric motor for hydraulic

kW
hp

7.5
10

Coolant pump

kW
hp

0.16
0.21

Dimensions

Height of machine

mm
inch

2530
90.6

Total length of machine

mm
inch

2420
95.3

Total width of machine

mm
inch

1400
55.1

Working space required

mm
inch

3050x1400
120x55.1

Net. weight approx.

kg
lbs

1430
3146

Shipping weight approx. (wooden box)

kg
lbs

1630
3586

Shipping volume

m³
ft³

6.20
218.9
We are engaged in a continuous process of improving our machines. The details associated with any descriptions, specifications and illustrations shown may thus vary without further notice.
Standard Equipment: electrical tropicalized installation, complete hydraulic system, load meter for taper control, bayonet adapters for Delapena honing equipment, setting up blocks 220 mm (8.66"), honing fluid tank, splash guards, set of clamps, bolts and spanners, operating manual and spare parts catalogue.
For H 260 A only: built-in unit for adjustable constant stone pressure, automatic stop of honing cycle with selector.
Extra Equipment: setting up blocks 100 mm (4") and 200 mm (8"), quick acting clamps, setting up fixture for V-blocks, cylinder measuring gauges, mechanically operated band filter, adapters for Delapena or Sunnen honing heads, complete sets of honing heads, stones and guides, kit for petrol and small diesel engines, plug-in stones and more.
· Easy operation
· Perfect crosshatch - every time
· Very exact stroke setting - honing blind holes is easy
· Long stroke movement allows for industrial honing
· Low maintenance level
· Variable spindle rotations and feed
· Uses standard stones from Delapena
· Two models: M and A (friction feed for stone setting amongst other features)
The AMC-SCHOU H 260A and H 260M machines allow fast, precision honing of cylinders. The H 260 ensures that the result is a perfect crosshatch at all times. Efficient filtering of the honing fluid and easy block loading also combine to give the perfect result every time.
- The Benefits of Precision